Dr Toni van der Merwe writes: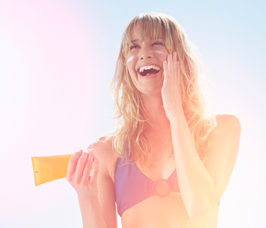 Did you know, when you soak up the sun's ultraviolet (UV) rays, it speeds up the ageing of your skin and raises your risk of skin cancer? Most people do, yet all year round, I find myself reminding our patients to avoid sun exposure, especially when having skin and body treatments.
The fact remains that many of my patients will not take my advice especially at this time of the year when the focus shifts from winter to tanned bodies and summer holidays.
This week I would like to offer you my tips on minimising damage to your skin and body and what to do to protect and repair sunbathed skin.
Read more here: Tips to minimise Sun Damage!